To make a donation to Wednesday's Child in memory of a loved one please go to our secure online donation page.


In memory of Beverly Anne O'Donoghue
A donation was given by Caitlin Powers of Hudson NH
Catherine Cary of Lawrence, MA
Anne Lantz of Brockton, MA
Jeanne Jones of Rockville, Maryland
In memory of Catherine McBrine Banks
A donation was given by Christine Banks of Scituate, MA
In memory of Charles Seney of N. Grosvenordale, CT
A donation was given by Louis and Linda Johnson of South Dennis, MA
In memory of Matthew Fenton


A donation was sent in Mathew's name by Gerald Johnston of Haverhill.
In memory of Madeline Turner


A donation from Donald Miller of Middleboro
William and JoAnn Richards of East Bridgewater
Juanita McGranachan of Duxbury
Marilyn Turner of Plymouth
Patricia and Richard McKenna of Abington
Margaret Butler of Mint Hill, NC



In memory of Madeline Turner from the Abington High School Class of 1965. Our sympathy to the family.
In memory of John K. Nally - February 15, 2014


A donation was sent in John's name by Lois Nally.
In memory of Lenny Emory of Waterville Valley, NH.
Donations were sent to Wednesday's Child by Billie Samuelson of Waldwick, NJ &
Terry Rosenblum of Franklin Lakes, NJ
In loving memory of Matthew Fenton who loved Wednesday's Child.
Passed away on June 14, 1996.
A donation was sent in Matthew's name by Gerald Johnson of Haverhill.
In Memory of Carol Villermaire August 21, 2012

Donations sent by Arthur and Silvia Guerin

Fleunette Arseneault

Claudette Arseneault
In Memory of

Michael Roy

/ January 2012
Rob and Maureen Roy of Milford, NH lost their son Michael in 2005. They sent a donation to Wednesday's Child in 2012 in his memory.

In Memory of

Doris Rapose

/ January 2012
A $500 donation was received from Ladies Ancient Order of Hibernians.

A donation was received from Nicholas and Sheila Calos.
In Memory of

Seth Kline

/ November 2011
A donation was received from Ralph and Barbara Prolman.
And from Harry and Linda Kaloustian.
In Memory of

Paul Villemaire

/ November 2011


A donation was received from

Raymond and Joanne Fournier and

James and Rosemary Tuxbury
In Memory of

Doris Rafuse

/ November 7th, 2011
Donations were received from Jerome Guerin, Arthur and Sylvia Guerin, Ann Travers, Paul and Catherine Lundergan, Mary McCann.


Bill and Mary Lou Cahalane

Mary Ryan

Maureen Spagnoli
In Memory of William Carmody/ September 2011


Janet Silvey

made a memorial donation in memory of William Carmody, uncle of former Wednesday's Child Luis Carmody.

In Memory of Greta Valentine / January 2011
Kathleen and Paul Kelly sent a donation in memory of Greta Valentine, mother of Karen Norwood of New Hampshire. Karen's beloved mother for 101 years.

In Memory of Margaret DeMarco of Boston, May 30, 2010.
Donations to Wednesday's Child have been given in memory of Margaret DeMarco of Boston, Massachusetts by:

Marathon Bridge



Ann Fletcher





In Memory of RAE, David E. "Davie" Retired Firefighter, Brookline Fire Dept. Of Brookline, March 24, 2010.
Donations to Wednesday's Child have been given in memory of David E. Rae of Brookline, Massachusetts by:

Mr. and Mrs. Gerald Murphy
Erin Murphy
Wendy Dewire
John McCarthy, and Keystone Dental


In Memory of Kevin J. Murphy of Hudson, Massachusetts 12-11-2009
Donations to Wednesday's Child have been given in memory of Kevin J. Murphy of Hudson, Massachusetts by:

Michael & Paula Anderson

Terese Curtin
Donna & Ronald Dion

Mark & Deborah Fortin
The HUB Estimating Team - Lee, Fernando, Gillian, Don and Stan

Angela Jackson

Walter & Sandra Murphy

Leo & Margaret Murphy

Anne Murray

Simard Family (Rene, Jean, Brad & Mary) The Hart's (Kathi, John, Adam and
Patrick) and The O'Connell's (Bill & Sue).

Patricia Tomasetti of Hanscom Federal Credit Union

Barbara and William Masciarelli


In Memory of
Sean M. Haggerty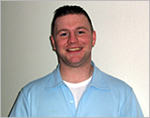 April 3, 1979 - April 1, 2008
A Kind and Loving Son and Brother, A Loyal Friend
Happy 30th Birthday this year, Sean
We Miss You and Love You - Mom, Dad, Brian, Scott and Derry
In Memory of Tiffany Farnsworth 2008
| | |
| --- | --- |
| | Tiffany Farnsworth worked as a flight attendant for Delta Airlines for 35 years. She was single and never had children, but always gave a lot of thought to underprivileged children. Shortly after she retired, she was diagnosed with Lou Gehrig's disease. In her last will and testament, she instructed that her estate was to be given to charities that help special needs children. Tiffany named her long-time friend and fellow stewardess Victoria Sinniskson and Vicky's husband Paul Spring as executors of the will and instructed them to find the appropriate charities. |
After months of research, Vicky and Paul chose Wednesday's Child, Children's Hospital and St. Jude's Hospital as the recipients. $100,000 was given to Wednesday's child, and all of it will go to the various charities and agencies selected by Jack and Marci Williams to help special needs children find adoptive homes. Vicky and Paul were impressed that the Jack Williams Endowment for Wednesday's Child has no employees or a separate office and neither Marci nor Jack take any salary. The checks were presented at a lunch December 29th at the couple's home in Everett. Thank you Tiffany Farnsworth for making such a meaningful statement about remembering children who were not as lucky as most of us.


---
In Memory of Lucille Knott DeMelle of Natick, MA 2008

My mother found out as an adult that she had been adopted from within her own family (i.e., her 'father' adopted her from one of his sisters under circumstances no one truly knows.). She grew up in a loving family as an only child, but part of a very large extended family which included eleven aunts and uncles and myriad cousins. In fact, she was particularly close to one aunt who, as it turned out, was actually her biological mother. While my mother always felt great love and devotion from her own parents (who had adopted her), she never understood when she did find out that she had been adopted just why she had never been told. That was never resolved during the lives of those from that generation who could have explained it to her.

What is important about my mother is her great love for children and her hospitality to all. Her home and her heart were open to anyone...especially children. When we were trying to find a suitable organization to which we could direct gifts given in her memory, a family member mentioned your efforts with Wednesday's Child and it clicked with my sister and me that it was the right place. My mother never focused particularly on the fact she was adopted, but it is clear that it remained a mystery to her for her lifetime. What she did focus on throughout her life, however, was making certain that all people felt welcome in her home and in her heart.

With that in mind, we are pleased to acknowledge her life with contributions in her memory to Wednesday's Child.

Walter DeMelle


Published in the Boston Globe on 1/9/2008
Lucille E. (Knott) DeMelle

Of Natick on Jan. 7, 2008 died peacefully surrounded by her loving family. Beloved wife for 64 years of the late Walter E. DeMelle, Sr. Loving mother of Walter E. DeMelle, Jr. and his wife Susan Sullivan DeMelle of Lakeville, CT and Susan E. Kerrissey and her husband Edward F. Kerrissey of Natick. Sister of Shirley Knott Hines of Worcester. Mother-in-law of Pamela DeMelle of Sudbury. Also survived by 9 grandchildren and 11 great-grandchildren. Mother of the late Arthur W. DeMelle and sister of the late Gertrude Werme. At the request of her family there will be no visitations. Funeral Service on Thursday, Jan. 10, 2008 at 2:00 pm at St. Andrew's Episcopal Church, Washington St, (Rte. 16) Wellesley. Interment in the family lot in Glenwood Cemetery will be private at the convenience of her family. Due to the special love and fondness Lucille shared for children, her family requests no flowers and that memorial gifts in her name be sent to Wednesday's Child, c/o Jack and Marcie Williams. PO Box 136, Weston, MA 02493 or at www.jackwilliams wednesdayschild.com would be greatly appreciated. Arrangements under the direction of the John C. Bryant Funeral Home of Cochituate Village, WAYLAND.


---
In Memory of Josephine Leverone 2006
4 Blueberry Hill
Kingston, MA 02364
November 22, 2006
Jack and Marci Williams
P.O. Box 136
Weston, MA 02493
Dear Jack and Marci,
First, we commend you on the wonderful job that you do with Wednesday's Child. Someday we'd like to help out in a more personal way.
Please accept this small donation in memory of Josephine Leverone who passed away on April 30, 2006. She was the mother of seven children that were her life and we thought she would want the money that was distributed to her children (after all the nursing home expenses, etc) to go towards helping other children.
Keep up the good work!
Sincerely,
Tracy and Bill Leverone

---
In Memory of Ruthie Antonides 2005
A dear friend to Wednesday's Child who died after battling cancer. A memorial service was held Saturday, April 30th, at 11am, on the mountain at Waterville Valley, NH. and was attended by 400 people.
Jack's remarks at the memorial service
---
In Memory of Norma Donahue, wife of Judge Leslie Donahue of the Essex County Juvenile Court. Donation sent by Honorable Martha P. Grace and Nason Hurowitz.
In Memory of James Liston
Jim was Purchasing Agent for Registry of Deeds in Cambridge. He passed away November 21st. His family, as per his request, asked people attending the funeral to send a donation to Wednesday's Child in lieu of flowers. Our thanks to the following people for donations:

Mrs. Juana Rivera-Trivino
Mrs. LoriEllen Rocha
Ms. Lisa Madison
Kathleen Fischer
Paul and Carol Villemaire
Wayne Fornaciari
Carole LeDuc


Robert and Grace Abruzzio


Dr. Francis and Alice Wang
In Memory of William "Harry" Van Scoyoc
William "Harry" Van Scoyoc: a friend to children, who, among other things, served as a foster care review panel member. Among his many friends who sent contributions to Wednesday's Child in Harry's memory were Nancy MacDonald, Andrea King, Merrie Schippeveit, Carol McDaid, Eugene Stecca and Mr. and Mrs. Edward Heartz, John and Ann Stone, Gary Burggraf, the John Kelly family, the Janek family, Cindy Matioff, Marie Taylor, Evan and Trisha Knisely, Marilyn and Jim Roberts, Mary Baldor, Linda and William Rawls, Mr. and Mrs. John Fuller, Thomas Schrenk, Steven Beckham, Jr., Mr. and Mrs. Owen Burggraf, Ann Dunsworth, Don and Kathy Dillon, Charles Calhoun, Jan Schoonmaker, Wendy Burggraf, Mr. and Mrs. Frederick Ferry III, Roseanna and Tommy Hurley, Drex Martin, Phillip O'Hare, Paul and Beth Sauerborn, Kevin and Catherine Kelly, Noreen Wells, and Jim and Pat Boyd.A social worker who was assigned to Framingham remembered Harry this way: "We were trying to clean up out playroom (where parents visit with their children). The room was messy with broken toys. We had volunteers cleaning and painting, and we were actively trying to raise money for children's furniture and toys. Harry very quietly and with no desire for recognition, gave us a generous check to finish our room. He had a quiet commitment to ideals which he rarely put into words."